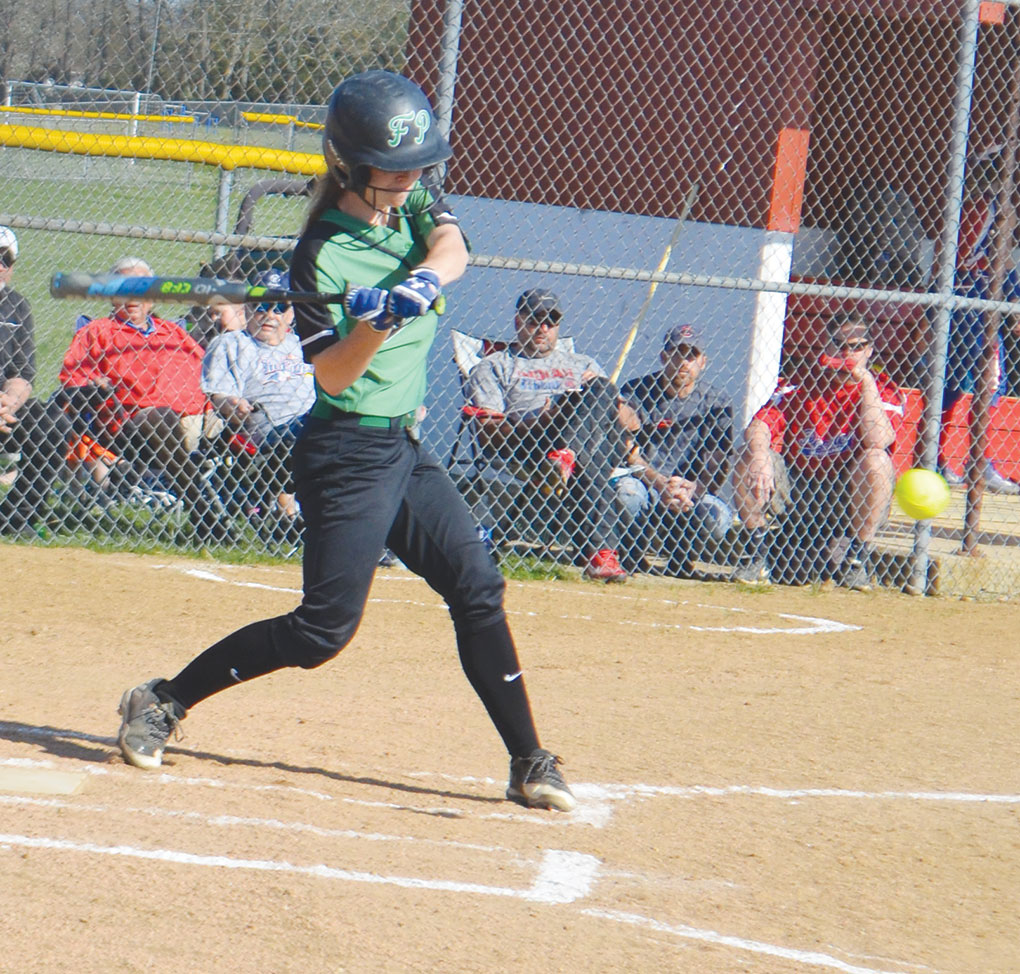 Close battle for SHAC Div. II softball title continues as regular season winds down – 
By Wade Linville – 
While wrapping up a successful regular season of high school fast-pitch softball, the Fayetteville-Perry Lady Rockets have earned the No. 1 seed for this year's Southwest District Division IV Sectional Tournament.
The Lady Rockets (12-7 at the time of the tournament draw) will play their first sectional tourney game on Thursday, May 10, playing host to No. 10 seed James Gamble Montessori (1-2-1).
A win over James Gamble will advance the Lady Rockets to the sectional finals at Indian Hill High School on May 15, where they will face either No. 4 seed Cincinnati Country Day, No. 7 seed Middletown Christian, or No. 5 seed Oyler.
As the regular season winded down last week for most local teams, the Lady Rockets remained in a tight battle for the Southern Hills Athletic Conference Division II Title.
Things would even up in the SHAC small school division on April 30, as the Lady Rockets suffered a 7-0 loss to the home standing Peebles Lady Indians.
It was a conference battle in which the Lady Rockets just wasn't on their game against a hot Lady Indian varsity squad.
With their ace Madison Pierce at the pitcher's circle, the Lady Indians were able to hold the skilled hitting crew of Lady Rockets run-less for the entire game, while Fayetteville's senior pitching Paige Vilvens struggled to find her rhythm.
The Lady Indians scored two runs off a hit in the bottom of the first inning to take an early 2-0 lead, and they tacked three more runs on to their total in the bottom of the second inning with Pierce hammering a run-scoring single with two outs to leave the Lady Rockets trailing 5-0.
The Lady Rockets were able to get things together on the field in Monday's bout, but their offensive production was lacking on that day in Peebles.
The Lady Rockets entered their April 30 conference game at Peebles coming off a 9-0 league win at home over the Manchester Lady Greyhounds.
The Lady Rockets were scheduled to face the North Adams Lady Green Devils in an SHAC contest on May 3 as they looked to rebound from their recent loss at Peebles and stake claim to this year's SHAC Division II crown.
Due to a wet spring that caused many high school games to be postponed earlier in the season, you can expect some local teams to be squeezing in regular season games clear up to the start of sectional tourney play.