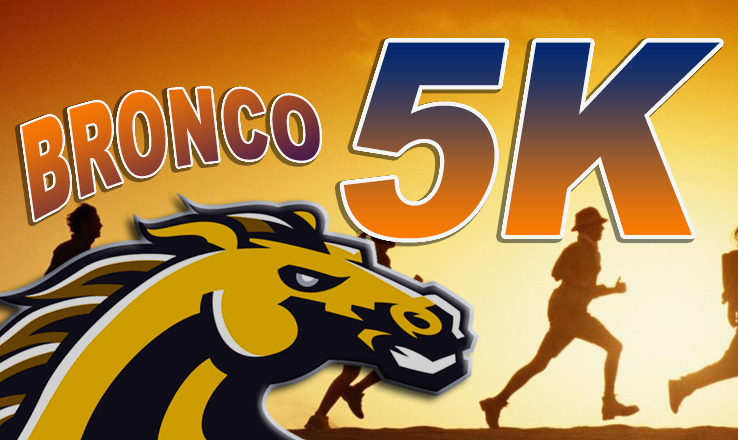 By Wade Linville – 
The 13th annual Bronco 5K Run and Fitness Walk is set to take place Saturday, Aug. 5 at Western Brown High School.
Proceeds from the event go to benefit the Western Brown High School cross country teams and to provide scholarships for former Western Brown cross country runners who have went on to compete at the next level.
The race will begin at 8 a.m. Preregistration will last through Aug. 3 at a cost of $20 per individual (with T-shirt) and $12 per individual (no shirt).
There is also a two-member family rate preregistration at a cost of $30 (includes two T-shirts) and $20 without shirts.
There is a three-member family rate of $42 (includes T-shirts) and $28 (no shirts) for preregistration.
The four-member family rate is $50 (with shirts) and $36 (without shirts) for preregistering.
The family rate for five or more is $44 (doesn't include shirts).
Registration on the day of the race begins at 6:45 a.m.
The 5K course starts and finishes in front of Western Brown High School.
There are 14 male and 14 female running divisions, six male and six female walking divisions. There will also be a wheelchair division.
The first three male and first three female runners will receive plaques, as well as the first three male and first three female walkers.
Medals will be awarded to the top 50-percent in each division. Door prizes will also be awarded by race numbers.
Preregister online at getmeregistered.com.
For more information, contact Chad Sexton at (937) 515-9314 or Jim Neu at (937) 379-1462.
Pre-registered participants can email a check or money order payable to "WESTERN BROWN CROSS COUNTRY TEAM" to Jim Neu, 2746 White Oak Valley Rd., Hamersville, OH 45130.