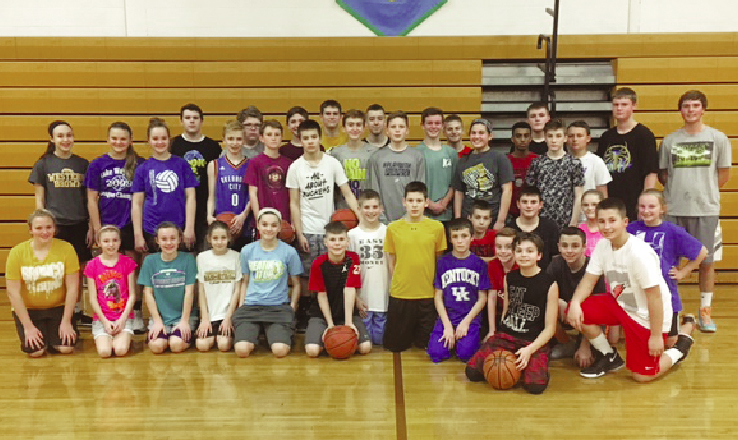 Students from Mount Orab Middle School and Hamersville Middle School in the Western Brown Local School District participated in the Hoops for Heart Basketball event on March 1, raising money for the American Heart Association to help fund their mission of building healthier lives free of cardiovascular diseases and stroke.
The event included a 4 on 4 basketball tournament as well as a free throw shooting and 3-point shooting contest.  There were 40 participants in the event.  Event coordinators were Chad Sexton and Nathan Hauke; both Physical Education teachers in the WBLSD.  The students from WBLSD raised $675 in donations for the American Heart Association.
Event participants were: Ali Abdullah, Drew Novak, Dylan Novak, Evan Grimes, Ian Bullis, Isabella Bullis, Karleigh Fisher, Kellan Pinkerton, Lane Sexton, Logan Teegarden, Pierce Shadle, Ryan Roquet, Ty Louden, Wyatt Sexton, Zach Kirker, Hayley Steele, Cierra Boehmer, Grace Emerson, Mason Becht, Kate Stratton, Hunter Spears, Brayden Mount, Joey Buttree, Matt Frye, Becky Solis, Blake Herrmann, Luke Garrett, Drew Whitaker, Dylan Wise, Brian Egbert, Logan Campbell, Kara Burns, Hadley Jones, Seth Barber, Alyssa Campbell, Greg McCann, Rylee Jones, Connor Iaroli, AJ Graham.