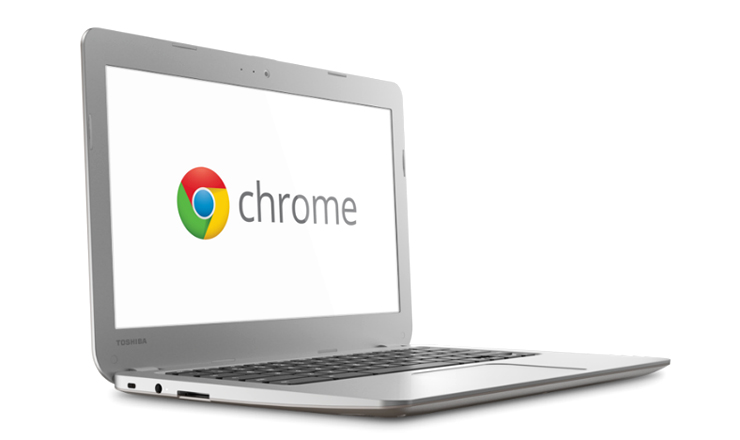 By Martha B. Jacob –
At the March 22 Ripley Union Lewis Huntington School District's Board of Education meeting, Russ Curtis, curriculum and technology coordinator for the school district gave his report  the state of technology updates  in the district.
He noted three major projects that were completed across the district.
"The finalization took place in late January of a Chromebook for every student in grades K-9, also known as the 1:1 Chromebook Initiative," Curtis told the board. "Students have access to the Chromebooks daily in class and use them to learn new information and complete assignments.
"As state testing begins in early April, all students in grades 3 to 10 will be able to log in at the same time and complete the state test."
Curtis said the second project he was working on was the new desktop PC's purchased for the faculty and staff which were installed before school started in August. He said they have been greatly appreciated by everyone because of their increased speed and the updated programs.
"Our third project is the installation of an interactive whiteboard in all our classrooms," Curtis said. "Teachers and students have access to these devices for class presentations, instruction and review. We have had significant upgrades to the district's computer wiring which now allows for consistent and reliable access for all the new devices."
In other business, Superintendent Dr. Linda Naylor shared her thoughts on the district's first Strategic Planning Session, held on Feb. 23.
"The Strategic Planning Session was facilitated by Dr. Kevin Boys, President of Southern State Community College," Dr. Naylor said. "Various members of our staff, faculty, parents,community and board were in attendance. It was a good beginning."
Dr. Naylor also spoke briefly about the district's participation over the past four years in the State Personnel Development Grant and participating in the final Community of Practice with other districts across the region to showcase activities initiated through the grant in parent-teacher partnerships, leadership and teamwork/collaboration.
She reported to the board that the recent Parent Advisory Council meeting was held on March 20 where principals and parents worked on developing new parent involvement activities for the 2017-2018 school year.
Each of the principals reported on the progress at their schools which included:
• progress of students in the class of 2018 regarding end-of-course exams and earning points required for graduation;
• 59.4 percent of the junior class have earned all needed points for graduation;
• more testing scheduled in April;
• upcoming Arbor Day celebration being planned.
Board treasurer Jeff Rowley asked the board for approval of a consultant's contract at St. Michael through auxiliary funds as well as permission to engage the servicesof an independent inventory appraisal company to provide an updated inventory of district assets. The board approved.
The board approve a contract for additional concrete work to be done on the varsity softball field.
Employments included:
• Julie Blackburn as high school cook;
• Lori Blackburn  as bus driver;
• accepted resignation from Richard Applegate as Jr. High boys track coach, Bradley Cannon approved as his replacement;
• approved the nonrenewal of all supplemental contracts held by non-certified employees for 2016-2017 school year per the RULHEA Master Contract.