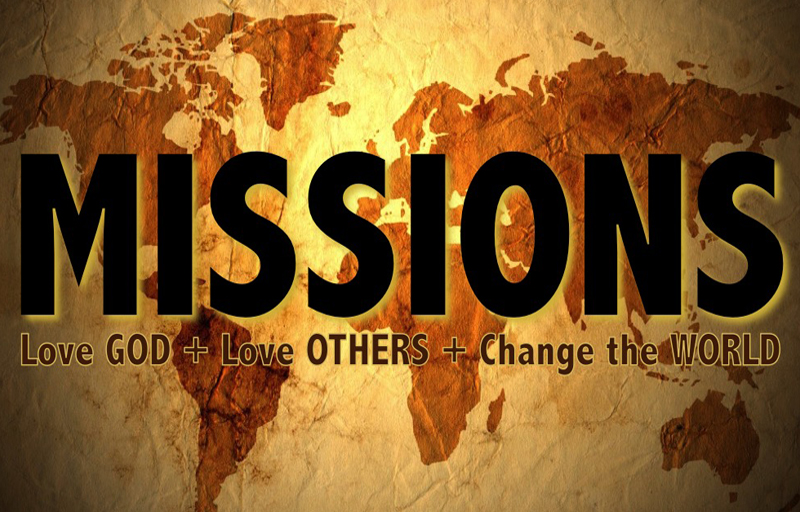 By Martha B. Jacob –
Area residents have an opportunity to help a group of about 12 mission team members from the Ripley Church of Christ to travel to the Amazon in the summer of 2018.
"This mission team will be raising money for this mission trip in the upcoming months," said Pastor John Neu. "On Sunday, March 26 we would like to invite everyone to attend a fundraiser, a special Lasagna Dinner will be held at our church, here in Ripley between noon and 2 p.m.
"This will be a fun event as well as help our mission group make this trip next year."
The Central Brazilian Mission (CBM) Ministry is a ministry of partnership which involves many Christians that faithfully pray and supports mission work.
The mission was first started in 1969 when a couple from Georgetown, Ruth and Earl Haubner visited Brazil and in July will celebrate 47 years of service with the mission.
"My wife and I live here in central Brazil in the city of Goiania," said Earl Haubner on his web site. "Goiania is a city of over one million people, just 3 hours south of Brasilia, the capital.
"We praise God for the vision He has given us for reaching people with the Gospel and helping meet their needs."
Haubner said he remains excited about the future of the CBM Ministry because e the need is great in Brazil.
"We have a very faithful group of supporting churches and Christians involved in our ministry," Haubner said. "Many of them have already traveled to Brazil to help us with a "Amazon Boat Ministry Trip and many others are scheduled to attend future trips. We already have trips booked through 2019."
Pastor Neu said that the Ripley Church of Christ Mission Team will spend 12 days aboard the Amazonia Medical Mission Boat.
"We welcome our community to join us in fellowship during this meal and support our team as we strive to share God's love to the people of Brazil who live along the Amazon River," Pastor Neu said.
Members of the Mission Team will be present and available at the March 26 lasagna dinner, to answer questions regarding their upcoming trip.
Members of the Mission Team include Alisa Applegate, Gil Coleman, Janet McKinney, Ron and Tamala Mulkey, Mark and Jeannie Mussinan, Michael and Shay Mussinan and their daughter Shallyn, and John and Donna Neu.