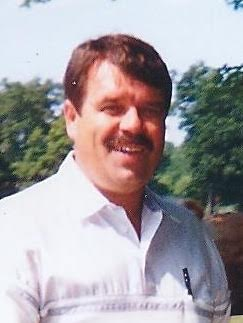 Dennis Ray Sissel, age 65 of Mt. Orab, Ohio died Tuesday, December 27, 2016 at the Clermont Mercy Hospital in Batavia, Ohio. He was a retired driver and heavy equipment operator and a United States Vietnam War Army veteran. Dennis was born October 5, 1951 in Georgetown, Ohio the son of Daphene (Hampton) Srofe of Mt. Orab, Ohio and the late Delbert Sissel.
In addition to his mother, Mr. Sissel is survived by his wife – Diana (Morehead) Sissel; three children – Chad Sissel of Sardinia, Ohio; Amy Shannon and Joey Sissel both of Mt. Orab, Ohio; two step-children – Jamie Wright of Demossville, Kentucky and Justin Rice and wife Tracee of Florence, Kentucky; nine Grandchildren – Alexis and Logan Shannon, Jeremiah, Jayden and Josie Sissel, Alyssa and Grayson Wright and Allison and Shelby Rice; three brothers and sisters – Keith Sissel and wife Joyce of Mt. Orab, Ohio, Nadine Paul of Peebles, Ohio and Debbie Basham and husband David of Mt. Orab, Ohio; one brother-in-law – Jim Kattine of Peebles, Ohio and many nieces and nephews.
Funeral services will be held at 2:00 P.M. Thursday, December 29, 2016 at the Cahall Funeral Home in Mt. Orab, Ohio. Pastor Tony Henderson will officiate. Visitation will be from 12:00 P.M. – 2:00 P.M. Thursday at the funeral home. Interment will be in the Mt. Orab Cemetery in Mt. Orab, Ohio with military services by the Carey Bavis American Legion Post #180 of Georgetown, Ohio.
Condolences may be sent to the family at www.cahallfuneralhomes.com