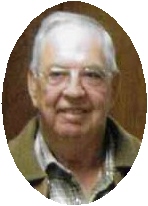 David Edward "Jack" Kelsey, Sr., 82, of Batavia, Ohio formerly of Morehead, Kentucky passed away Thursday, September 1, 2016 at Hospice of Cincinnati.
He was born on March 14, 1934 in Morehead, Kentucky, a son of the late John Henry Kelsey and Nola Mae Caudill Kelsey.
Mr. Kelsey was a farmer and had worked in concrete products. 
He enjoyed fishing, hunting and woodworking.
In addition to his parents, he was preceded in death by two brothers, James Kelsey and John Tildon Kelsey and two sisters, Pauline Brown and Louise Fisher.                       
Survivors include his wife, Nancy Kelsey, two sons, David Edward Kelsey, Jr. (Nadine) of Bethel, Ohio and Doug Kelsey (Susie) of Mt. Orab, Ohio, two step-sons, David Willison (Mary) of Arizona and Jimmy Willison (Jenny) of Withamsville, Ohio, two step-daughters, Cynda Singer (Daniel) of Michigan and Mary Nolen (Gordon) of Alabama, four grandchildren, Kisha (Alex) Hardwick, Lori (Eric) Nethero, Sarah Kelsey and Alli (Austin) Steeley, one great-grandchild, one brother, Ernie Kelsey of Vanceburg, Kentucky, one sister, Irene Barker of Morehead, Kentucky and several nieces and nephews.
Funeral services will be conducted at 2:00 P.M. Sunday, September 11, 2016 in the chapel of the Michael R. Gray Funeral Home in Morehead, Kentucky with Rev. Butch Kelsey officiating.
Burial will follow in the Cranston Cemetery.
Visitation is after 12:00 Noon Sunday at the funeral home.
Pallbearers will be Doug Kelsey, David Kelsey, Eric Nethero, Austin Steeley and Alex Hardwick.
To view the online memorial and sign the guest book, please visit www.mrgrayfh.com.