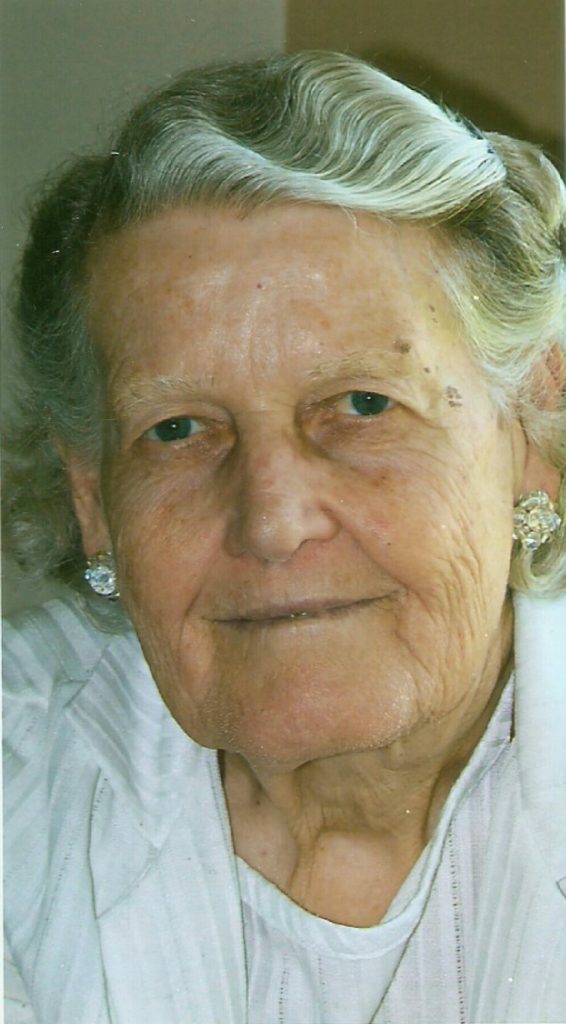 Virginia (Mock) McConnaughey, age 91, of the Danville Community, passed away Tuesday morning, September 6, 2016 in Hillsboro.
 She was born May 19, 1925 in Dayton, OH, daughter of the late Herchel Anderson Mock and Nellie Bunn Martin Mock.
 Virginia was a member of Hollowtown Church of Christ and was a pianist and organist for over 70 years. She was also a member of the Cherry Twig for many years, as well as a Pink Lady Volunteer for the Highland District Hospital. She worked as a secretary for Buford Schools, her alma mater, graduating in 1943. Her life was busy serving her community in several different clubs and organizations including; Farm Council, Hamer Township Election Board, and the C.B. Radio Club.
 Surviving are her two daughters, Sandy Richmond of Milford, Nikki (Ron) Tracy, of Sardinia, daughter-in-law, Beverly McConnaughey, of Buford,  nine grandchildren, seventeen great-grandchildren, and three great-great-grandchildren. Also left to cherish her memory are three nieces, Ginger (Ken) Fliehman, Brenda (Jim) Deininger and Breva (Ronald) Harless.
 In addition to her parents, Virginia was preceded in death by her loving husband of 64 years, C. Elwood McConnaughey in 2007, and two sons, Steve McConnaughey in 2010 and Jerry McConnaughey in 2015.
 Services will be held at Hollowtown Church of Christ, Saturday, September 10, 2016 at 11:00 am with Brother Jim Faust officiating.  Interment will follow in the Hamer Township Cemetery.
 Friends will be received at the Hollowtown Church of Christ, 2630 S. Hollowtown Road, Hillsboro, OH, Friday, September 9th, from 6:00 pm – 8:00 pm and Saturday from 10:00 until the time of the services.
Edgington Funeral Home is serving the family.
 In lieu of flowers, contributions in Virginia's memory may be made to the Hollowtown Church of Christ or to donor's choice of charity.  To sign the online guest book, go to
www.edgingtonfuneralhomes.com
.