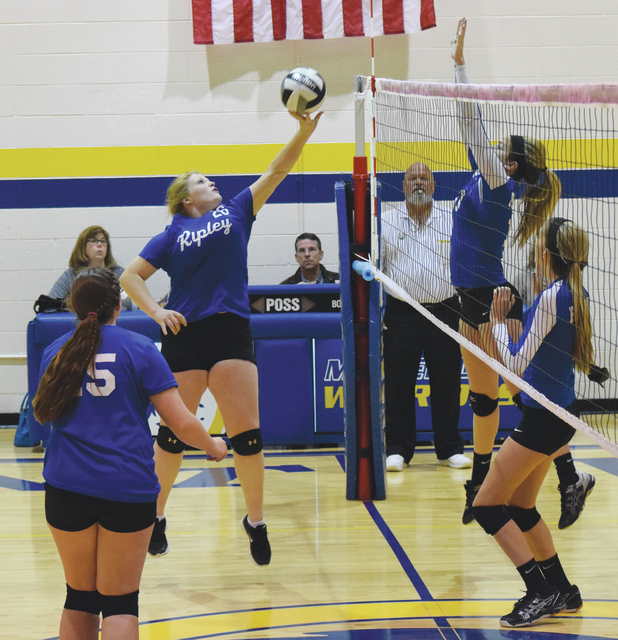 CINCINNATI – Ripley volleyball's season came to an end in the team's sectional-opening match against the Reading Lady Devils Saturday afternoon at Mariemont High School.
The Lady Jays held a brief 2-1 lead in the first set against Reading, but the Lady Devils quickly went on an 8-0 run to take a 9-2 lead. The margin would grow to 22-7 before Reading tallied three more points to win the set, 25-7.
In the second set, Reading jumped in front 9-1 en route to a 25-8 victory. The Lady Devils took the third set 25-4 to finish off the sweep.
Head coach Amanda Beteem said she liked how her front row played in the game.
"We had a more aggressive front row than what we usually do, so they worked hard in the front row," Beteem said. "We had some good attacks, some good blocks. There were definitely some good things out there."
Despite the rough year, Beteem said there were signs of improvement by her squad all season long, and that improvement can only lead to better things down the road.
"I would say they've grown a lot," Beteem said. "They've become more positive and they're more confident, although they still could use some work on that. The biggest improvement I've seen is working as a team and their attitude during a game, believing they could do it."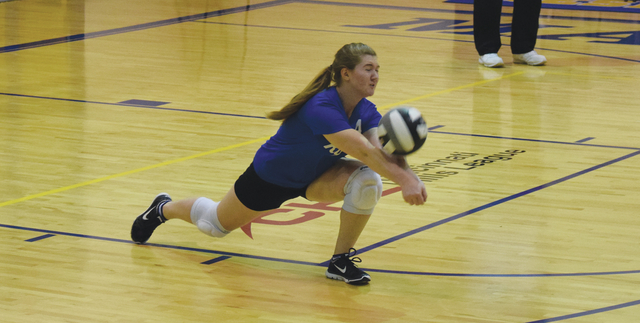 Senior Leanna Kendrick drops to the ground to dig out a Reading serve in Ripley's sectional match at Mariemont High School last weekend.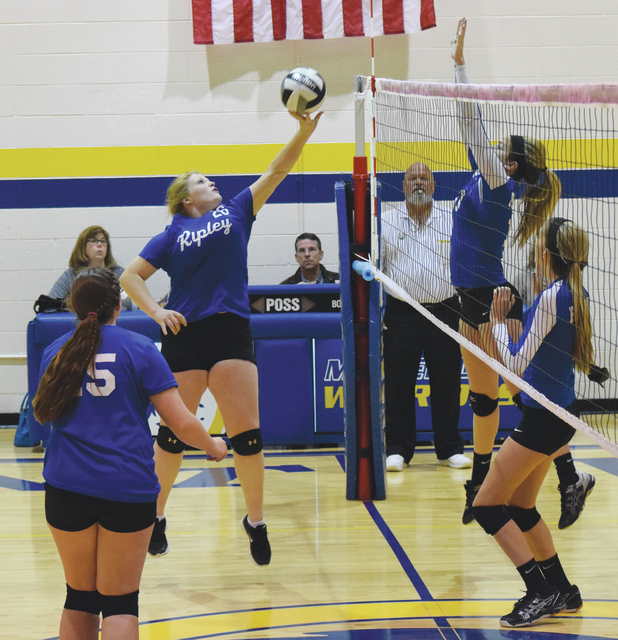 Ripley senior Tommi Wright hits the ball back over the net in the first set of the team's sectional round game against Reading.