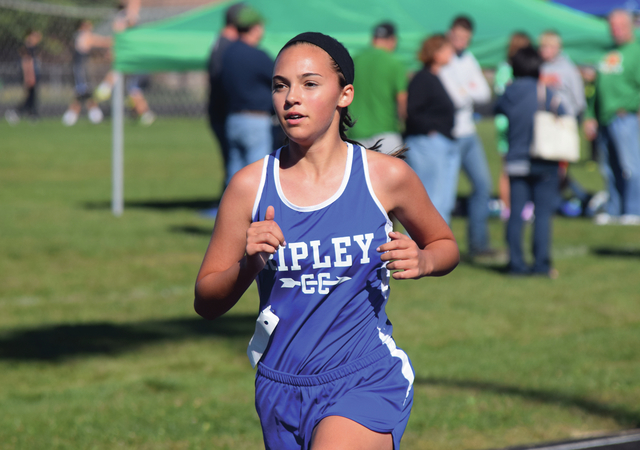 LYNCHBURG — The Ripley Blue Jays cross country teams travelled north to Highland County and Lynchburg-Clay High School for their final meet before the Southern Hills Athletic Conference championships.
Josh Deaton finished sixth in the boys race, clocking a 17:52.00 and edging Clermont Northeastern's Seth Teaney by one second. Teammate Chris Reuss finished 31st for the Blue Jays, crossing the line with a 19:49.00 mark. Chandler Slowey and Alex King finished 48th and 51st, respectively, out of a total of 74 runners. The pair of juniors finished eight seconds apart from each other.
Bethel's Jackson Coates won the event, posting a 16:30.00 mark to lead his team to a four-point victory over Eastern Brown. Georgetown came in third place in the boys' team standings, with White Oak rounding out the top five.
West Union placed runners in first and second in the girls' 5K, but no other Lady Dragon finished in the top 15. Bethel again took the team title, edging past Manchester on a tiebreaker. Both teams had 57 points, but Bethel's Lindsey Marquez finished five seconds ahead of Manchester's Alexis Barlow, giving the Lady Tigers the tiebreaker.
Ripley's Tiffany Deaton finished right between Marquez and Barlow in 29th place. Deaton clocked a 25:36.00 in the meet, which saw 51 runners participate.
In the junior high boys event, Bethel's Sam Frondorf paced the field as he and four teammmates finished in the top-10 of the event. Not to be outdone, the Eastern Warriors also placed four runners in the top ten and all seven Warriors runners finished in the top 15, giving Eastern the boys' title.
Ripley came in fourth place out of nine teams. Nigel Royal and Clinton Bartley finished in the top 20, one second apart at 16th and 17th, respectively. Sam Bunch finished 21st, clocking a 13:05.00 for the Blue Jays. Taylor McGuffey, Jacob Castle, Gerald Hamilton and Cody German also posted strong times for the Blue Jays.
The Eastern Lady Warriors placed four runners in the top six, giving them the girls 3K title by 27 points over Georgetown. Ripley's Kate Dugan clocked a 15:49.00 to finish 21st out of 32 runners in the event.
The teams return to action in the SHAC Championships at Ripley-Union-Lewis-Huntington High School on October 17. The meet is scheduled to begin at 10 a.m.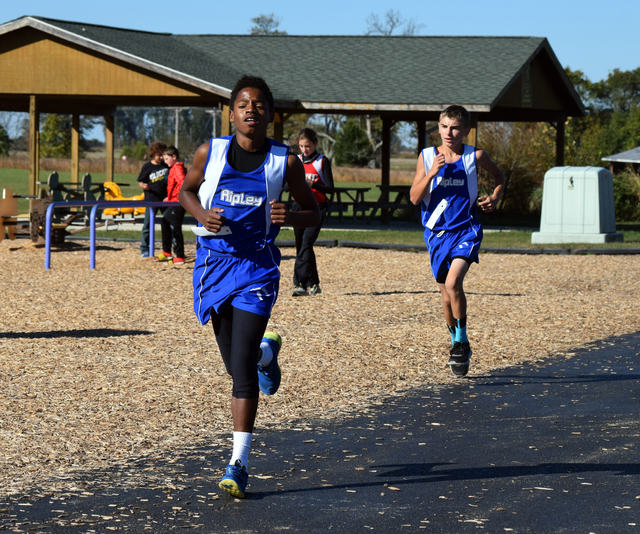 Eighth-graders Nigel Royal and Clinton Bartley earned top-20 finishes at the Lynchburg Invitational last weekend.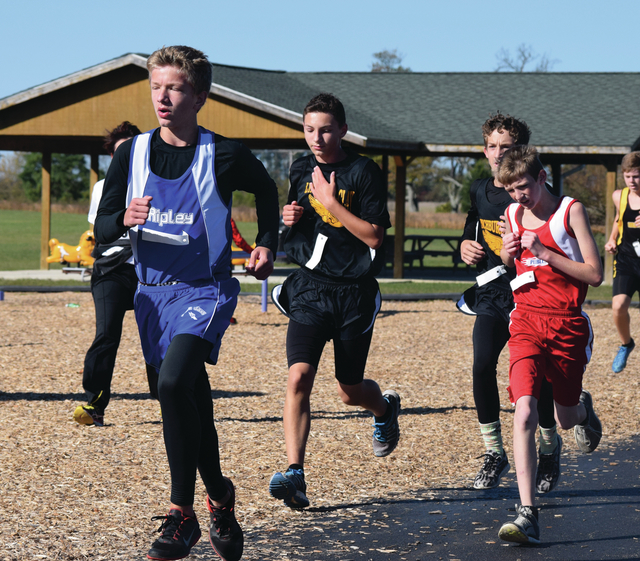 Taylor McGuffey clocked a 13:13.00 for the Blue Jays in the junior high boys' 3K event at Lynchburg.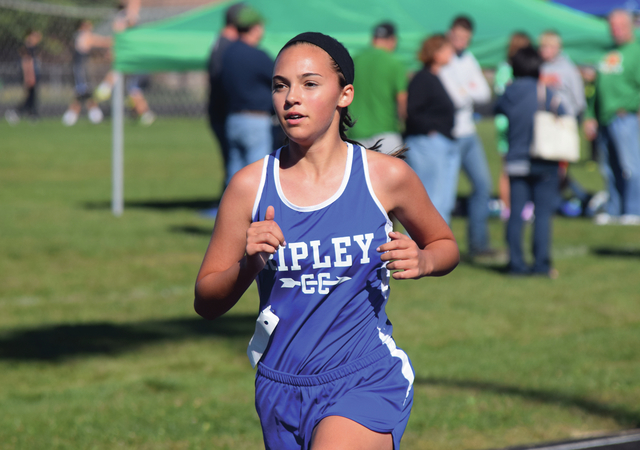 Tiffany Deaton finished 29th out of 51 runners in the girls' varsity 5K race.